No Virgin Mobile signal at home is not the end of the world; just believe us. Of course, it is a very unpleasant situation. And it can be really unbearably irritating when you just can't make a call or can't get connected to the internet. However, you will easily forget about all these inconveniences if you have a Virgin Mobile signal booster. But before we tell you more about it, let's find out whether you really need to buy it, or the problem can be solved even much simpler.
The first thing that is recommended to do when you notice that there is no Virgin Mobile service at your place is to reload your device (your mobile phone, tablet, etc.) Maybe you won't believe us right now, but this method really works. If you have switched your smartphone off and then on, but the situation remains to be just the same, it's time to try out the second method.
In general, it is not the method itself, but this step may help you to find out the nature of your Virgin Mobile poor signal. You need to use Virgin Mobile network status checker in order to understand whether only you have some network issues, or maybe it is a wider regional problem, and your operator is already working on improving it. By the way, this online system also allows you to report some issues so that your carrier can know about the problems with the coverage.
Nevertheless, if you understand that it's not a common issue and that you suffer from it regularly (if not permanently), you need to act yourself. By the way, it doesn't require any special efforts from your side. The main thing that you should do is just opt for an appropriate signal booster (we have already mentioned it earlier).
This device should be installed in your house (or office, or any other place where there is no Virgin Mobile signal), and it will be able to deal with even the most serious GSM, 3G, 4G and 5G signal problems.
The best solution for mobile connection issues in any region of the World
If you are tired of dropped calls and unsent messages, we know what we can offer you. We are on the market for more than 10 years and over this time we've helped thousands of people in different countries to stabilize their connections at home or in their offices. Our devices are absolutely reliable and 100% safe.
Contact us to find the most efficient model to strengthen the signal of your mobile operator.
How does this device work?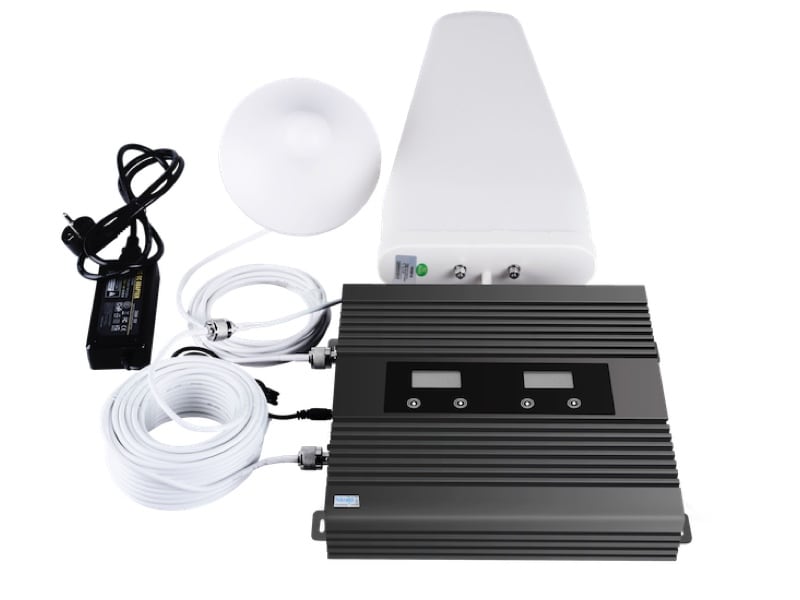 It has two antennas. One is necessary for catching poor signal; the second one is necessary for spreading this signal within the coverage area where all mobile devices can receive it. Moreover, there is a booster box that can be viewed as the core element of such a device. Namely this box is responsible for amplifying the signal (in other words, for making it stronger to let your smartphone catch it).
With a mobile phone signal booster, Virgin Mobile network connection will always be absolutely stable and seamless. By the way, such devices can be bought not only for a mobile signal but for a broadband WiFi signal as well.
Though the working principle is common for all the devices of this kind, they themselves differ from each other according to their coverage and the types of signals they are intended for. Thus, one of the best-selling boosters is our LCD250-4G-PRO destined to improve 4G network in any premises up to 2700 ft². Simple but highly effective model.
---
However, a wide choice of boosters that exist today will help you to deal with any mobile problems. So, if you are tired of poor Virgin Mobile signal and you have already found out that it's not a fault of your operator (yes, there are many external factors that may have an impact on the quality of your mobile connection), you definitely need to think about buying a signal repeater.