Unfortunately, even today when the level of tech development is unbelievably high, the problems with the mobile connection still exist. And what is even more important, people can face them absolutely everywhere. It doesn't matter whether you live in a rural or urban area, in a flat or in a private house; there are chances that you will have to look for a solution to improve the quality of your connection. And if you are one of those who are not satisfied with the power of your signal, this article is exactly what you need right now as we are going to share the best solutions for improving your mobile signal on your own.
Content
---
How mobile signals reach your devices
Though we all are users of smartphones and mobile services, not all of us have a clear understanding of how mobile network works. First of all, you need to know that different mobile signals are transmitted at different frequency bands.
For example, 4G signal that is today widely used for mobile internet connection is transmitted at 800, 900, 1800, 2100 and 2600 MHz. A well-known standard for voice calls – GSM – is sent at 900 and 1900 MHz. 900 and 2100 MHz bands are used for 3G connection.
The exact frequency depends on a number of factors, including the country and the operator.
Does the chosen frequency have any influence on the network functioning? Partially, yes. "Smaller" frequencies have wider coverage. It means that when the signal is transmitted at 2100 and 2600 MHz it can cover smaller distances compared to the signal that is transmitted at the 800 MHz band.
---
Why your connection can be spoilt
There can be different factors that may have an impact on signal deterioration.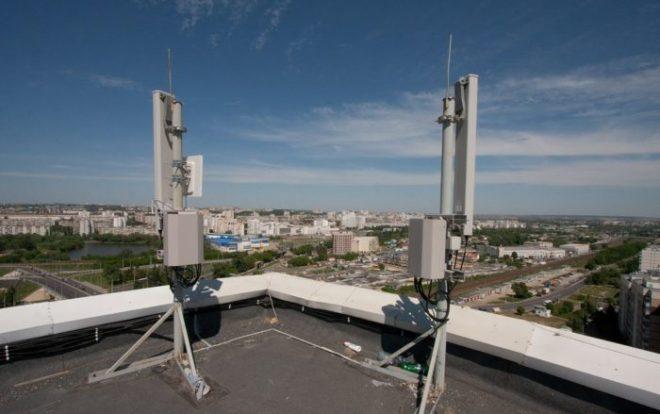 One of the most obvious factors is the distance between your location and the nearest cell tower. As a rule, in urban areas, there are usually enough cell towers. However, due to a low density of cell towers in rural zones, some users suffer from bad connection. But it may happen so that your house is located practically near such a tower, but you still have a low signal. How is it possible? The answer is simple. Probably there are some other external factors that influence the signal quality.
Landscape and infrastructural peculiarities. If your house is located in an area with a lot of high trees, hills, mountains or skyscrapers, there is a risk that your signal will be spoilt as any high object can function as a barrier for signal.
Building materials. Such materials as concrete and metal among others can block your signal from reaching your devices. That's why if these materials were used for building your house, they also can influence the quality of your signal.
Location of your rooms. If your room or office is located on the ground floor, in the basement or it is "hidden" somewhere under the stairs, there are high chances that there won't be a perfect connection there.
When there are factors that block the signal transmitted by your operator, a standard antenna that your mobile devices have won't be able to receive the signal. As a result, you will have either zero signal or a very unstable connection.
---
Best solutions
If you think that you can do nothing in such a situation, you are wrong. Actually, you can improve the signal and let's be honest, you can do it much more efficiently than your operator.
The best solution in such a case is to install a signal booster. Have you heard about such devices? They are able to receive even a very weak signal, make it stronger and then send it to all mobile devices located in their coverage area.
Though there are different types of boosters, the majority of them are very compact devices and can be installed in any room. You can buy such a booster or you can create it on your own.
---
DIY booster
The first option that we'd like to offer for your consideration is the simplest booster (or reflector) that will be made from an aluminum can. It can't be viewed as a separate device. It is better to define it as a supportive element for a device (like a router) that has an antenna and spreads the signal. This reflector will be intended for concentrating the signal in one direction.
You should take:
An aluminum can
Scissors or a knife
Take an empty can, wash it, make a couple of incisions near its bottom and top part. Cut your can along its entire length. You will get so-called "petals", bend them back. As a result, your can will look like a vase or something like that.
The installation won't take long. The bottom of the can should be cut off as well as the can opener. The hole in the top part of the can will be used for fixing our reflector at the antenna of the router. Direct the reflector to the side where the signal tower of your operator is situated. Everything is ready!
For those routers that have a couple of antennas, you can create a couple of reflectors.
---
DIY antenna
For improving your GSM, 3G and 4G connection, you can build a special antenna. It will not only stabilize your signal but also, help to reduce the level of radiation emitted by your smartphone and to ensure a longer service life of your smartphone battery.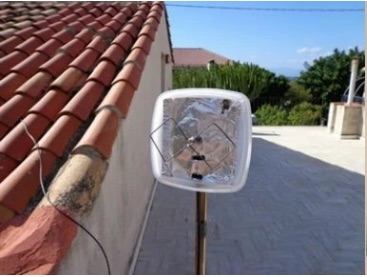 For creating an antenna you should have:
a coaxial cable (10 m)
A connector
A polymer pipe (20 cm)
Sticky tape
a wire (30-40 cm) It can be any wire but do not take the one made of copper
a plastic board
A junction block
First of all, you need to make a rhombus from a wire. To do that, you should bend it twice at a right angle. Bend the ends to the center. Later, the ends should be connected to a junction block. Then take a pipe, cut it along one side. In the second part make a small hole that you will use for connecting a coaxial cable. One end of the cable should be connected to the plastic board, the second one – directly to our antenna.
The best place for fixing your antenna is the roof of the building.
Though this DIY project is not the most difficult one, a total newcomer may find it rather challenging. It means that before starting it, you should evaluate your skills and make the right choice in order not to lose your time.
But what if you are not ready to create a booster on your own? Don't worry! You can always order a ready-made solution.
---
Professional devices
Yes, you've understood us correctly, instead of building a booster, you can buy it! And the easiest and quickest option is to buy it online. Today, there is a wide choice of boosters intended for improving different types of signals and covering different indoor areas with the strengthened signal. While some boosters can improve only one type of a signal, some other models can improve 2 or 3 signals at the same time. Nikrans BD-300GDW is an example of such a universal solution. It has a very widely-required coverage area and boasts great popularity for both houses and offices.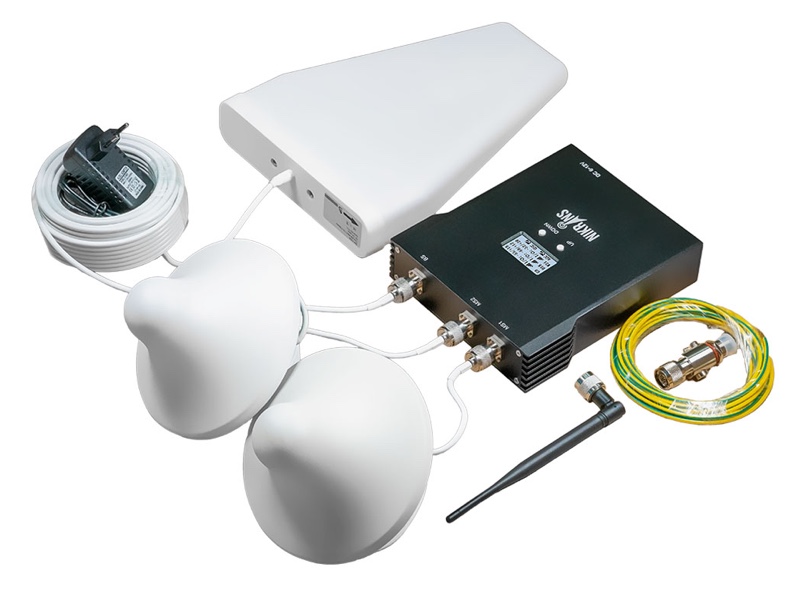 Advantages of buying a ready-made professional solution:
Proven efficiency
Safety
Professional tech support
Warranty
Convenience of usage
Simplicity of installation
All the boosters that are presented in our online catalogue are certified devices (CE and RoHS certificates) that are equally good for being installed at home and in the office. We also have models for vehicles and boats.
Our repeaters support multiple connections (if you have more than 1 device in the booster coverage area, all devices can enjoy the improved connection) and have a special sleep mode that helps to reduce energy consumption.
Together with your order, you will get a detailed guide with a manual for installation and access to professional support services.
If you need our assistance at the stage of choosing a booster and placing an order, do not hesitate to contact us. We will be always happy to help you!