A dual band cell phone signal booster is a device that is able to improve signals transmitted at two different frequency bands simultaneously. For example, a 3G GSM dual band booster in UK is highly demanded as such models allow installing just one device instead of ordering two separate devices for improving voice and data exchange services.
When do you need to order a dual band mobile signal repeater?
We've prepared just a short list of some cases when you may need such a device:
When you have issues with several mobile signals simultaneously (for example, GSM and 4G).
When the signals of two types are low (0-2 bars) while you are at home or in the office.
When from time to time you have problems with getting connected to two mobile networks.
Where to install a booster
A traditional cell phone signal booster has two antennas and a booster box. While there are no serious requirements for installing an inside antenna, a user may face some uncertainty with an outdoor antenna. It is recommended to install it on the roof: the higher - the better. However, it is not always possible and it can be even dangerous. That's why we can advise you to find a safe location near the window or on the corner of the house. Please, make sure that there are no other antennas nearby.
It will be good to find a place where the signal sent by your operator is the strongest and to mount your external antenna there.
The best device for your house or office
How can I make sure that the chosen dual band mobile network booster will work at my place? - That's probably one of the most popular questions that we receive from our potential customers. The issue is that there are not so many obstacles that can prevent your device from being helpful. We kindly ask you to check the following parameters before placing an order:
The coverage of a GSM dual band booster. If you have a small flat, it means that you can save your money and buy a booster intended for apartments and small houses and not for huge cottages or shopping malls. But at the same time, you should order a repeater that will be able to send your strengthened signal to all the rooms of your house or office. In case there are no appropriate models, you can always consult with our specialists and order additional splitters or antennas. They will easily deal with all the challenges and help the signal reach all the corners of your building.
The frequencies that a booster works with. As we have already noted, our mobile operators use different frequency bands to send different mobile signals. That's why it is important to know what frequencies are used by your operator to choose the right repeater. But do not worry! We've already gathered all the information about the frequency bands in the UK. So, when you will be looking through the list of models available in our catalogue you will already see whether this or that device is compatible with your operator.
If you have chosen the device that has sufficient coverage and is compatible with your operator, you can place an order without any doubts and start waiting for your booster.
Model
Application
Coverage
Price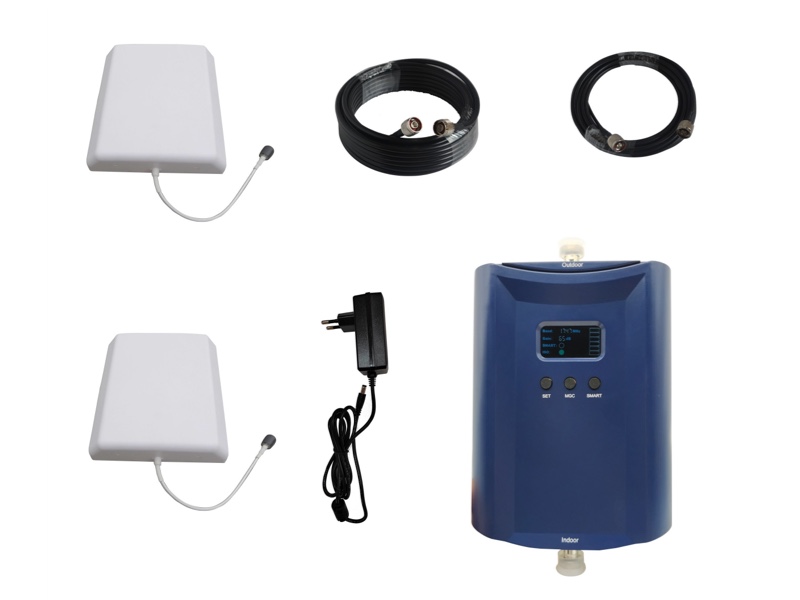 3300 ft²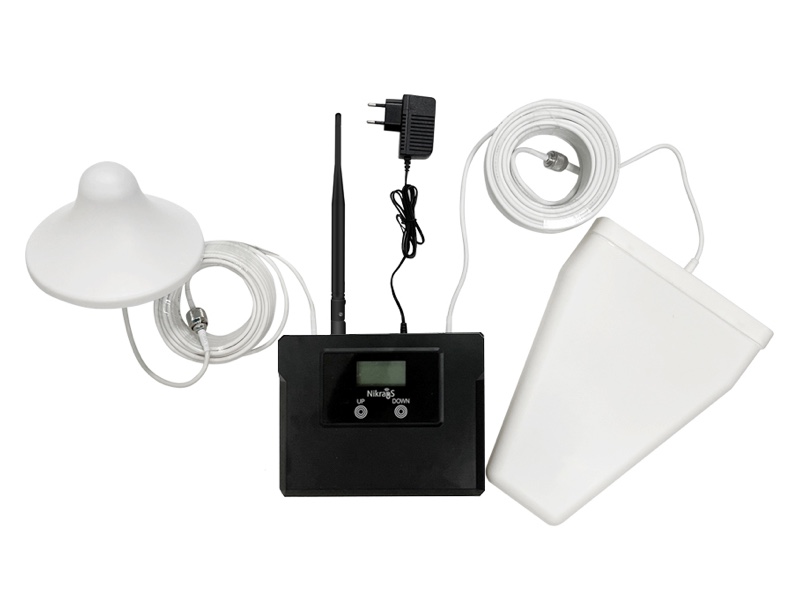 3300 ft²
gsm phone signal booster
Freq.: 900, 2600, 800 MHz
2700 ft²
gsm phone signal booster
Freq.: 900, 2600, 800 MHz
4400 ft²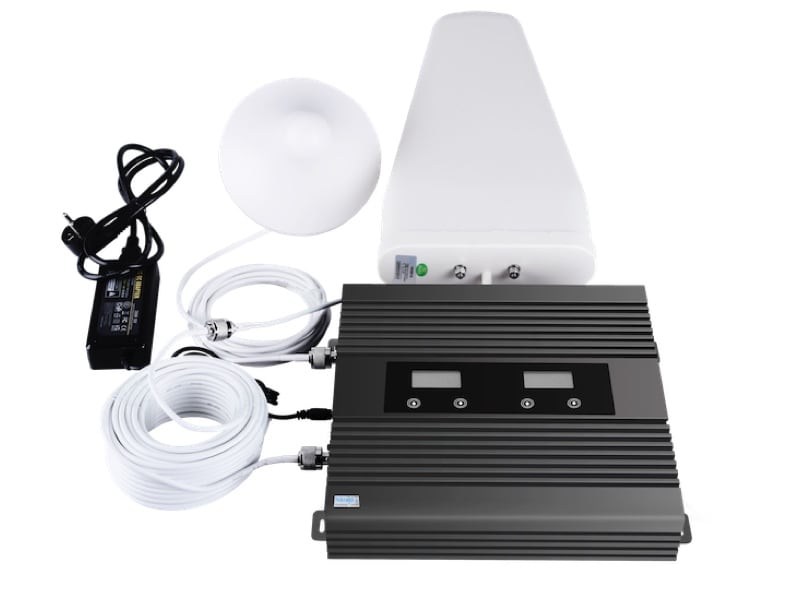 8700 ft²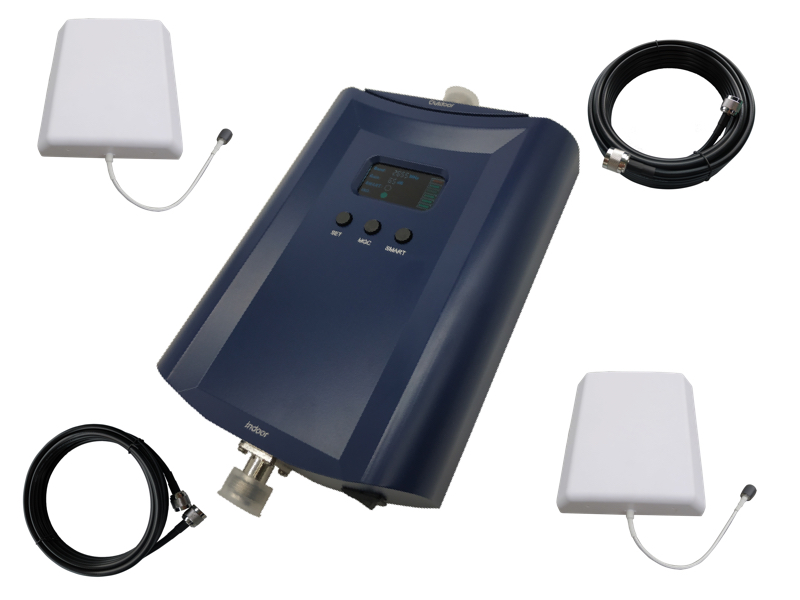 10800 ft²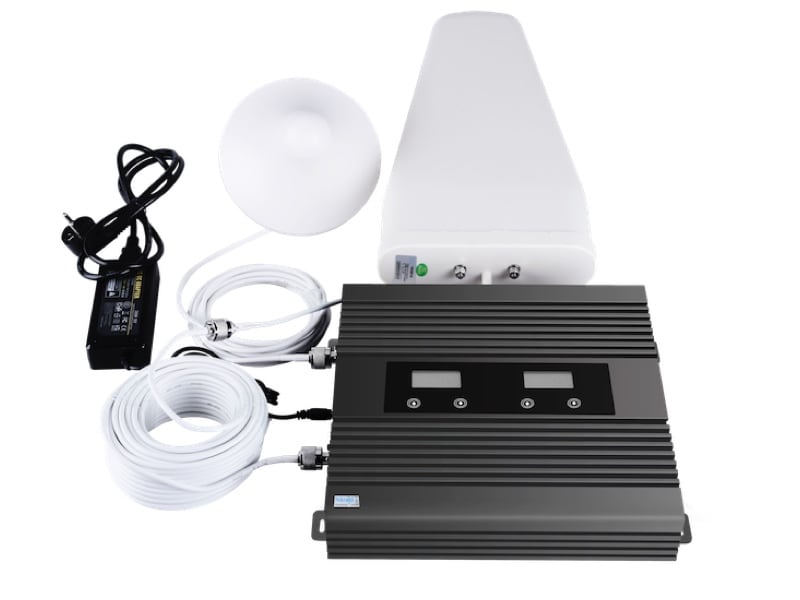 13000 ft²