If you like camping, it's highly possible that you regularly face mobile signal issues. It is clear that the best places for camping are in remote areas, so the distance from the cell towers is one of the main factors that explain the deterioration of the signal. But there are many other factors as well, like landscape peculiarities, high trees, deep forests around your location, etc. Nevertheless, we know what we can offer to help you overcome signal problems while your holidays. What do you think about buying a camping car signal booster? If you haven't heard about such a tool, just read attentively this text and you will find out what it is.
Do you really need to buy a signal booster?
A cell phone signal booster for camping car is an irreplaceable device for those who want:
Not to be fully isolated from the external world during your holidays;
To have excellent mobile internet, make video calls, watch movies and post photos to Instagram while relaxing at a nice camping place;
Not to miss important messages and calls.
As you understand, it is only a small part of the list of all the things that will be available for you, even when you are far away from your city. Sounds great? Then why not to order a nice cell phone signal booster for camping car right now?
Are these signal boosters easy to install?
If you have a similar device at home or in the office, you definitely know that all the fears regarding its installation should be left aside. A cell booster for camping car is extremely easy to install. And we should admit that the configuration of a booster intended for a vehicle is practically the same as of the one that is created to be installed in a building.
It has:
An outside antenna (its task is to find and catch the existing signal transmitted by your mobile services provider);
A booster box that amplifies the signal;
An inside antenna that broadcasts the strengthened signal so that your mobile devices can use it.
So, in general, only one thing is required from your side. You need to install the device in a proper way all the rest will be done by a booster itself. To fix all the elements correctly, we recommend our customers to read the instructions provided in our guide. You will receive the guide with your order but you can also always find all the useful information on our website.
Based on the experience of our clients, we can say that usually, it takes around 15 minutes to install a cell signal booster for camping car, even if you do not have any tech skills at all.
Moreover, you should know that if you have any difficulties with the installation process, you can always contact our team and we will be ready to help you.
Will signal booster work for a camping car?
Some people have doubts about whether a booster will work in a camping car. But forget your doubts, please. We can offer you a wide range of devices that were designed for cars, buses, trucks, boats and other vehicles. And of course, camping cars are not an exception.
Below you will find just a very short list of characteristics that make a signal booster quite an appropriate device for a camping car:
Any signal booster is a compact device, it can be easily placed it even in a very small car.
Amplifiers for camping cars are very powerful, so even if your mobile phone is not able to catch the signal, your booster will do it.
You can buy a booster only for calls as well as for your mobile internet. There are different models and there is a possibility to choose what options really matter. Moreover, you can buy a booster that can improve both voice services and internet connection at the same time.
As you can see with a cell signal booster, camping car will cease being a place of isolation (unless you want it). It means that even on your holidays you can still stay in contact with your friends, relatives and co-workers if you decide to perform your job responsibilities while having rest.
---
How to find the most suitable mobile repeater for a camping car?
If you think that finding the best cell booster for camping car is a very difficult task, it is absolutely not so.
When it comes to choosing a repeater for camping car, the main thing that you need to consider is the frequency bands that it works with. In other words, you should understand whether you need to improve the quality of your GSM, 3G or 4G signal (or maybe you want to have a device that will amplify all the signals at the same time).
There is one more thing that you should know. Any cell phone booster for camping car can support multiple connections. It means that if you are traveling not alone, all your friends and family members can also enjoy the stable connection.
All the devices that you can find on our website are absolutely safe for your health. While some people think that a booster may increase the radiation level within its coverage area, it is absolutely not so. Such a device can even help to reduce the level of radiation emitted by your smartphone.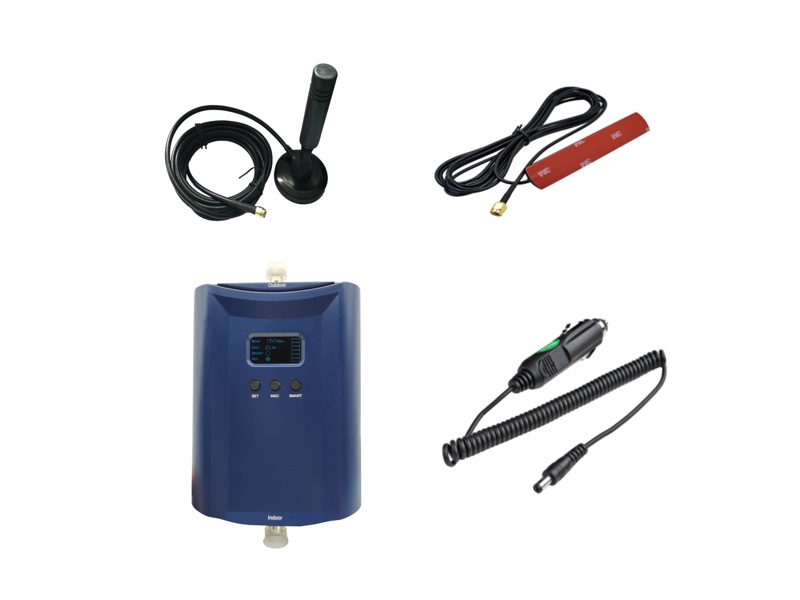 Coverage: Car

 · 

1 Band (3G)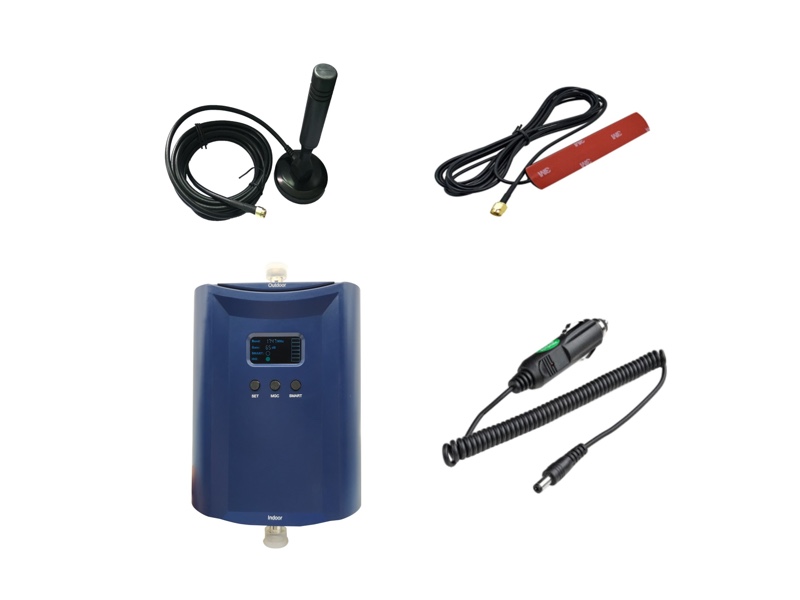 Coverage: Car

 · 

3 Band (GSM, 3G, 4G)
---
Moreover, before being offered to customers, all our repeaters have been carefully checked and tested in professional laboratories. So, there is really nothing to worry about if we speak about the quality and safety of cell boosters for camping cars.
If you have any questions regarding these devices or you do not know what cell signal booster for camping car you should order, just contact us at any time. And we will be happy to provide all the necessary details.