Three, being a serious contender on the telecoms market in the UK, may boast a generally reliable coverage though dropping behind EE and Vodafone in faster 4G services. In nowadays world where the connectivity plays a crucial role in personal communication and business, the reliability of the network becomes the top priority of the providers. But is it achieved everywhere?
Despite the race towards incredible speeds of 5G, there are still dead zones with no Three signal at all or it's rather poor to ensure a full-on reception inside buildings. That can be observed in rural or coastal areas, for example. It can be explained by many factors:
deficit of cell towers
layout of the land (woods, hills or deep valleys)
reception may be disturbed by weather conditions like strong winds, thunderstorms or when the masts are damaged due to the acts of nature (floods, storms, etc.)
building materials that are used for the construction of your premises such as metal or glass
surroundings, e.g. skyscrapers significantly obstruct signal passage, so even in cities nobody is immune to poor Three signal.
Certainly when we find ourselves in the above listed situations and it comes to a poor mobile signal at home, we start looking for some viable solutions to obtain a decent 3G/4G reception. So, what can be undertaken if a phone shows just 1 bar or no Three mobile service at all?
Let's have a look at some most common outcomes if you are thinking of boosting mobile reception in a building:
Verify the Three coverage in your location
The network status checker will provide you with the information on GSM and 3G/4G strength and you may see whether the problem is the provider's fault or it's due to some other sound reasons.
---
Keep the battery of your phone constantly charged.
Trying to connect to the nearest base station, the phone demands a lot energy. When the battery is drained, the phone has lots of difficulties locating and catching the signal.
---
Use Wi-Fi calling.
Practically all operators, inclusive of Three, propose such a feature as Wi-Fi calling. Provided that you have an access to Wi-Fi, it will be possible to call without downloading any particular application for that.
---
Remove the devices that could cause interference with receiving the signal.
Electronic appliances surrounding you in a cottage or apartment are sometimes the cause of losing the signal inside. So, eliminating them or moving at a distance from them might also change the situation for better.
---
Install Three mobile signal booster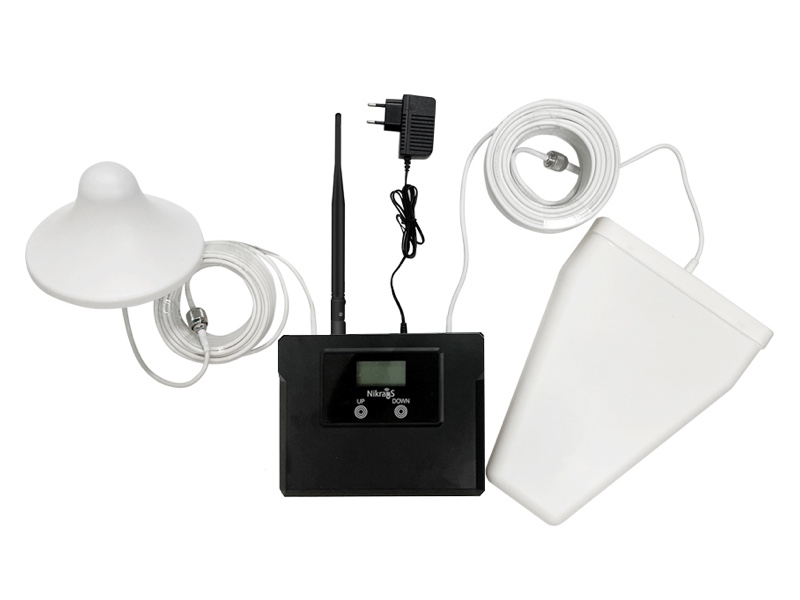 A signal amplifier proves to be a highly effective device for enhancing mobile broadband internet at practically all existing frequencies except of those for 5G. 3 mobile signal boosters are affordable and require one-time investment with no monthly charges. As soon as you have any signal outside your premises, you will manage to boost it up to 4-5 bars inside. Looking as a rather simple mechanism, they possess a sophisticated motherboard and powerful antennas that assure the amplification up to 32 times.
The necessity to boost a mobile reception arises not only in a closed space but also while driving a vehicle or sailing a boat. In the first case it mainly concerns those who drive a lot due to their work or possess a RV and spend a considerable amount of time travelling or living in it. Boat proprietors sailing for pleasure, workers on large ships spending weeks on board sometimes face the same difficulties with connectivity as drivers. Getting Three signal booster for vehicles is the utmost option to stay connected. The working principle of such booster is the same: external antenna (magnetic for the cars/trucs to fix on the top) catches a weak signal and channels it to the amplifier box. The internal antenna ensures the distribution of the boosted signal inside. Simple and effective.
Having to choose a booster suitable for an apartment or a medium size house you may pay attention to our bestseller LCD-300GD. It's highly popular among our customers due to its multi functionality in terms of signal amplification: functioning at two mostly used frequencies it can boost 2G, 3G and 4G simultaneously. However, we invite you to contact our specialists and be advised on the right model for your particular situation.
Certainly, in our age of revolutionary cellular technologies it's annoying to struggle for the quality of basic mobile services. On the other hand, Three has to offer some fantastic plans and strives to render its customers' experience perfect.