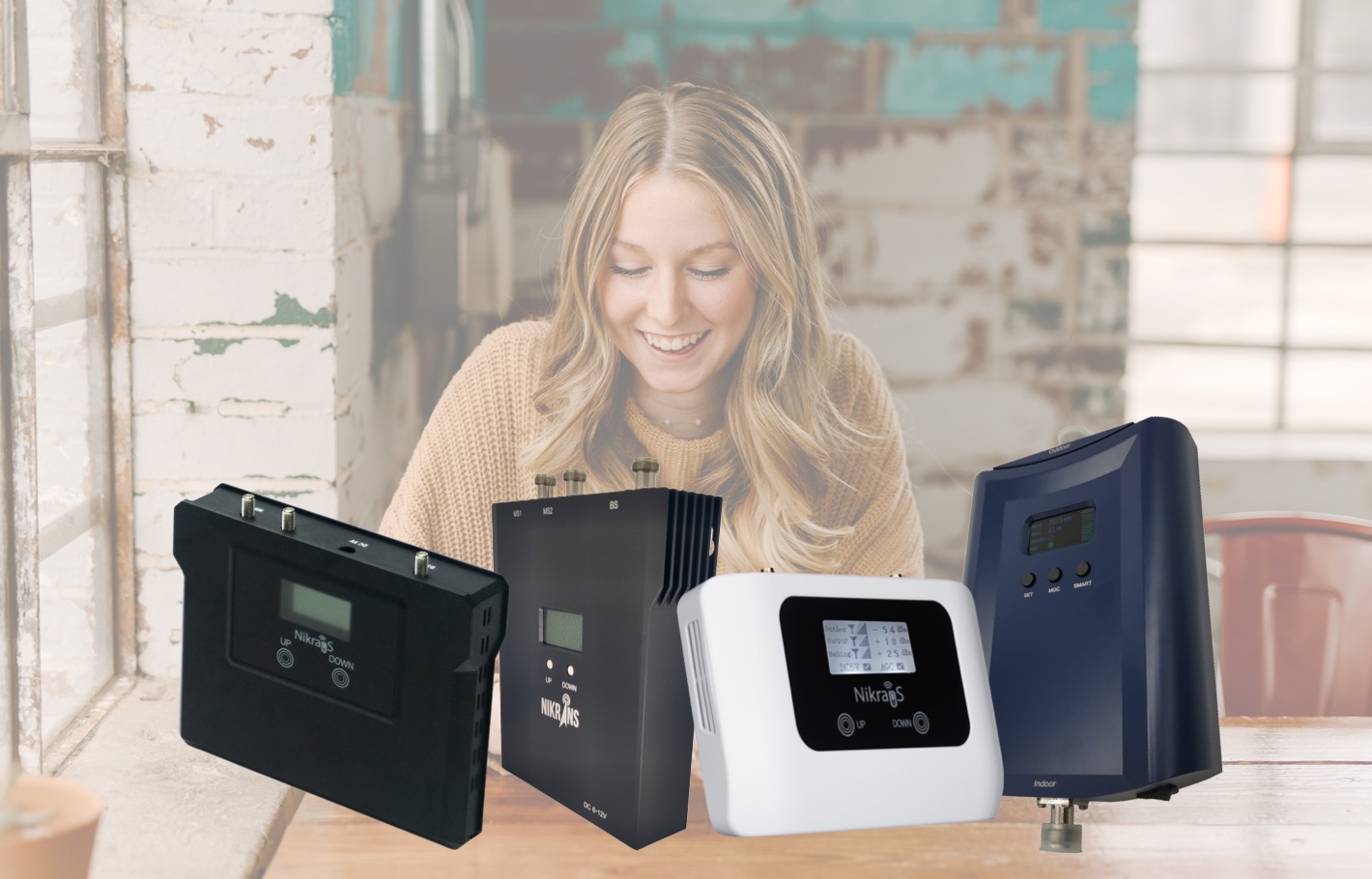 Mobile communication plays a very important role in our lives. We can't even imagine our day without a smartphone. Nevertheless, we should admit that a smartphone without a mobile network connection is just a toy or a camera with image storage. Though operators are working hard to ensure proper signal coverage, there are a lot of factors that can spoil the signal and these factors are, for example, peculiarities of landscape, thick doors or walls, etc.
But despite the fact that these factors are quite specific, you do not have to put up with poor connection! You deserve the best signal! And we know what you can do to overcome all the issues related to an unstable connection. You can order one of our signal boosters and forget about any interruptions in your calls or internet surfing.
---
What is a signal booster?
Actually, to begin with, it is crucial to understand what a mobile signal booster is. It is a special device that is able to catch a low signal, make it stronger and send it to mobile devices located within its coverage area.
To fulfill its functions, this device has the following elements that are responsible for different tasks:
An outdoor antenna is responsible for catching a signal and sending it to a booster box via a coaxial cable.
The booster box is responsible for strengthening the signal and sending it to an indoor antenna.
The indoor antenna is responsible for transmitting the signal to mobile devices.
Some boosters have 2 or 3 indoor antennas for ensuring better and more stable coverage. But the installation principle is always the same and it is rather simple. And what is even more important is that you will get a very detailed guide with all the instructions together with your order.
Modern boosters can improve different types of signals, such as
There are models for houses, offices and different types of vehicles, which means that you can enjoy the improved connection even during your trips. But in this article, we'd like to analyze the key peculiarities of the best home/office signal boosters that have won the hearts of our clients.
Have a look at the list that we've prepared for you. We believe that this article will help you to choose the most suitable booster for your house, apartment or office.
We have the following our top 5 models under consideration.
---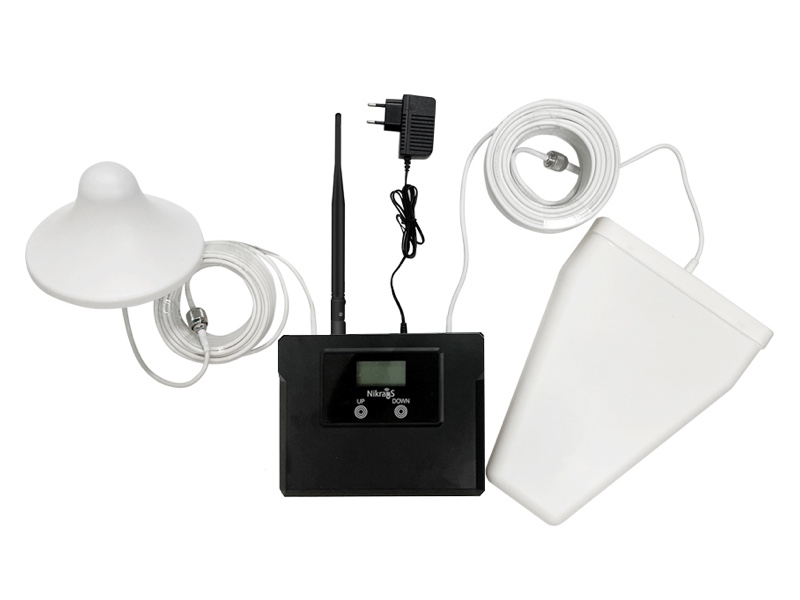 This booster has won the reputation of one of the most highly-demanded solutions for dealing with mobile signal problems in the UK. We know how our clients like this model and regularly offer discounts on it (so, do not miss your chance!).
A repeater can strengthen GSM, 3G, 4G signals simultaneously as it works with the 900 and 1800 MHz frequency bands. 
The coverage area of up to 300 sq. m is sufficient for the majority of living buildings and many other locations.
The safety and quality of the devices are proven by the internationally recognized certificates.
Benefits of this model:
Simple installation
High power
Absolute safety
Possible disadvantages:
Some users say that the black color of a booster box may not look good in every room.
---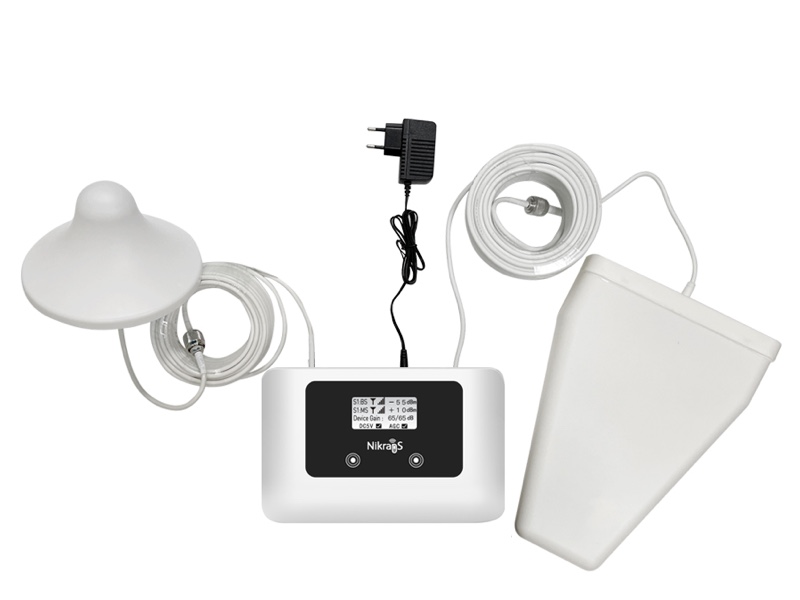 It is a very powerful booster for improving GSM connection. The device is designed to work with the signal sent at the 900 MHz frequency band which is a widely used standard in the UK. Nevertheless, you should understand that the functionality of this repeater is rather limited. But if you have problems only with this signal, this model will be a perfect choice for you and you will not have to pay for the functionality that you do not need. 
This booster remains to be one of the most popular devices on our website and has already proven its efficiency in solving GSM signal problems.
Benefits of this model:
Compact booster box
Clear instructions for booster installation
Excellent price
Possible disadvantages:
This model is compatible only with one frequency band.
---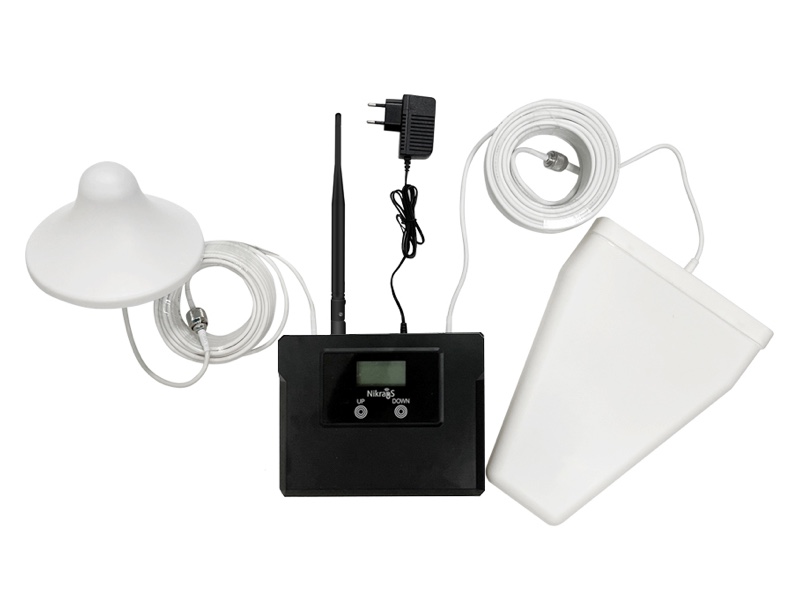 This booster can be viewed as a universal solution as it is able to improve the mobile internet speed as well as the quality of the GSM connection as the device is intended for working with signals transmitted at three frequency bands (900MHz, 2600MHz or 800MHz). But you need to be attentive and check whether your carrier works with these frequencies.
Despite the fact that this booster has a little bit narrower coverage area if compared with other models on our list, it still can be installed in buildings and locations of different types. The coverage of the device lets it be used in living properties as well in some public locations.
Benefits of this model:
Full kit
Simple installation process
Stylish design
Possible disadvantages:
Some users say that they had to spend some time to find the best location for the booster box
---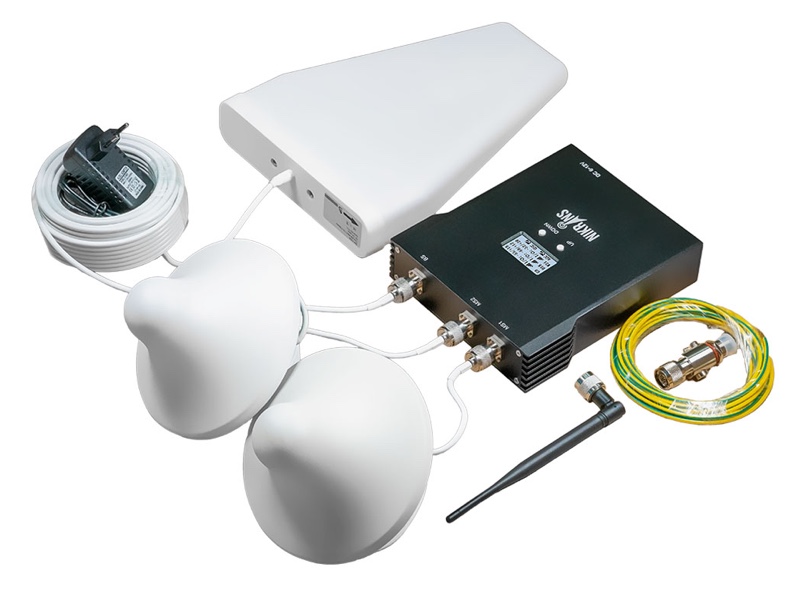 This booster is designed to improve the quality of the mobile internet and voice calls simultaneously as it works with signals transmitted at three frequencies: 900, 1800 and 2100 MHz that are utilized by operators in the European, African and Asian regions.
This signal repeater has two indoor antennas (though as we've mentioned above the majority of models have one indoor antenna). This upgraded configuration ensures higher stability of signals within the coverage area.
The model is reasonably priced and, according to our clients who have already bought this device in the UK and other countries of the world, it is very simple to install it following the instructions provided in the manual.
Benefits of the model:
Compatibility with three network signals
Excellent price-quality ratio
Possibility to send the improved signal to numerous mobile devices at the same time 
Possible disadvantages:
Some users say that it was a little bit challenging to fix an outdoor antenna. Nevertheless, after the booster is installed, the device works perfectly.
---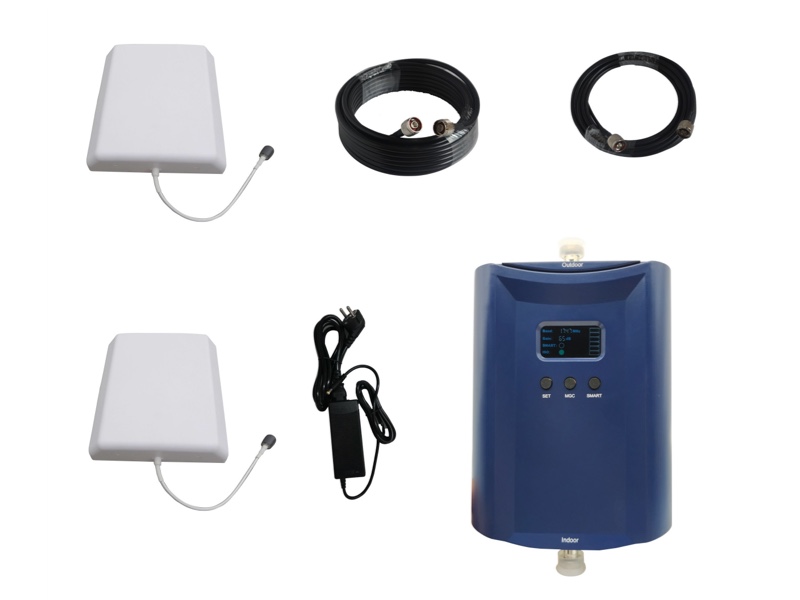 This booster stands out from the row of similar models thanks to its capacity to work with 5 frequencies simultaneously: 900MHz, 1800MHz, 2100MHz, 2600MHz, 800MHz. It means that this device can be used by clients of all European carriers as well as of operators providing services in different corners of the world.
This signal repeater has a coverage area of up to 300 sq.m. It can be installed in private houses, in flats located in living blocks as well as offices, restaurants, small hotels, and other places. This model is especially convenient for public locations as all visitors and workers can enjoy the stabilized GSM, 3G and 4G network signals regardless of their operator.
Benefits of the model:
LED indicators that show whether the booster is functioning correctly
frequency bands supported
Sleep mode
Possible disadvantages:
The price is not the lowest one (but before making any decisions, you need to take into account the capacities of the device!)
---
| Model | Types of signals that it improves | Frequency bands | Coverage area |
| --- | --- | --- | --- |
| Nikrans LCD-300GD  | GSM, 3G, 4G | 900, 1800 MHz | 300 m² |
| Nikrans LCD-300 | GSM | 900 MHz | 300 m² |
| Nikrans LCD250-GSM+4G | GSM, 3G, 4G | 900, 2600, 800 MHz | 250 m² |
| Nikrans BD-300GDW  | GSM, 3G, 4G | 900, 1800, 2100 MHz | 300 m² |
| Nikrans NS-300-Multi | GSM, 3G, 4G | 800, 900, 1800, 2100, 2600 MHz | 300 m² |
---
Do not hesitate to contact us!
Today the market offers a wide range of devices that can meet different expectations, requirements and budgets. The main thing that you need to do before starting ordering a booster is to clearly state which signal (or signals) you want to stabilize and what inside area you need to cover with the improved signal. 
If you need any assistance in choosing a booster, just contact our team. We will be happy to help you in solving your signal issues.