Today a poor mobile connection can't be a reason for continuous suffering from dropped calls, slow internet speeds and unsent messages. There is a wide range of different booster models that are intended for solving signal issues of different types. One of the most advanced and innovative devices that exist on the market these days is Nikrans NS-300-Smart. One of the key things that make this model so special is its capacity to work with 5 frequency bands simultaneously, which means that it can improve all types of signal.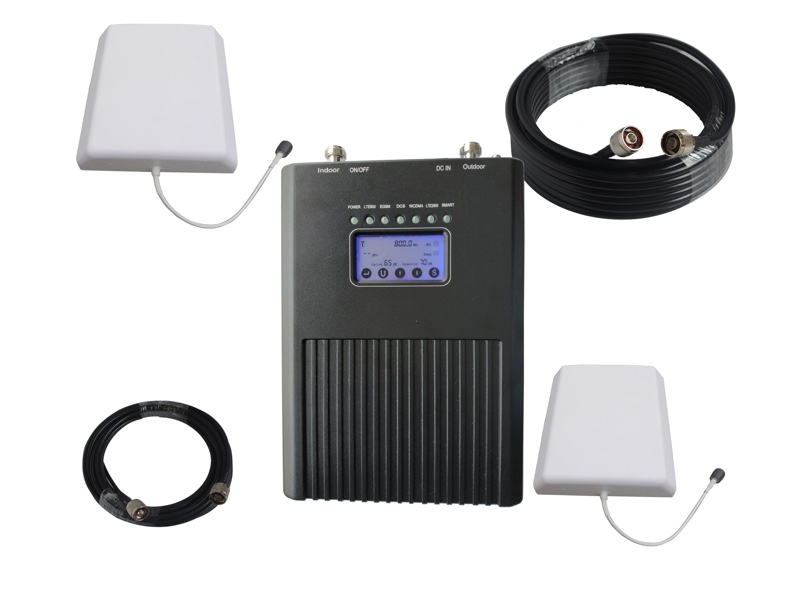 This article is for you if you want to learn more about this device.
---
NS-300-Smart: Standard set
As we've already mentioned, Nikrans NS-300-Smart can work with the signals transmitted at 5 frequencies: at 900 and 1800 MHz (GSM), 2100 MHz (3G), 800 and 2600 MHz (4G). These bands are utilized in different regions of the world, including the European region. 
The coverage area of this device is up to 300 m² (3,230 ft²). It means that you can install it practically at any office or house.
The booster is absolutely safe for your health. Its quality is proven by the international certification systems CE and RoHS.
We offer you to proceed to this GSM, 3G, 4G signal booster review. To begin with, we need to have a look at its standard kit.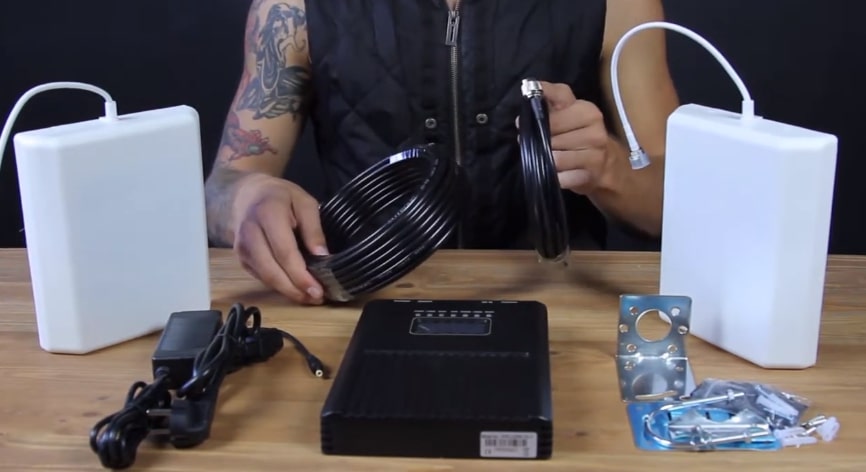 It's very convenient that you do not need to buy any additional elements as a standard kit includes everything that will be necessary:
a mobile signal repeater,
an indoor antenna,
an outdoor antenna,
a power supply,
coaxial cables (standard cables are 5-meter and 10-meter long but if it is required, you can customize your order),
fixings and mountings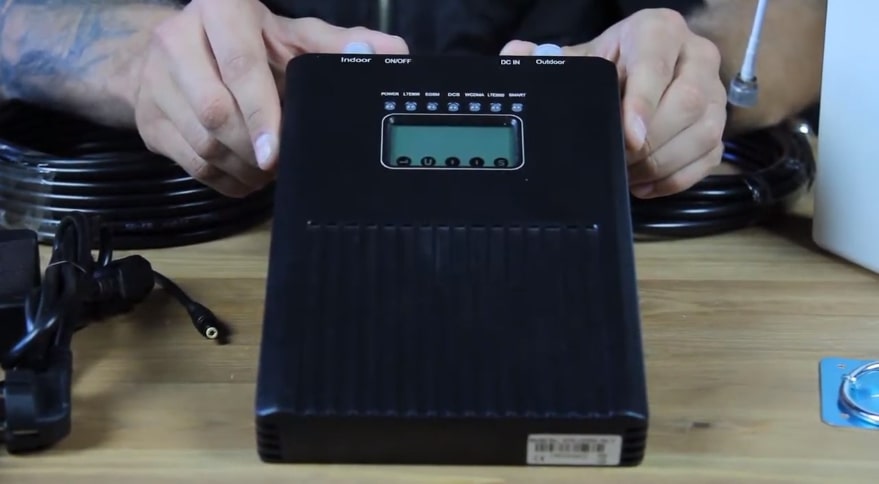 Moreover, you will also get a very detailed manual with instructions that will help you to install this booster quickly and easily. We are sure that you will cope with the installation process without any issues. But our team will be always ready to provide you with necessary the assistance.
---
Mobile signal booster installation
We should start the assembling process with connecting a cable to the first antenna that will be further installed outdoors. This antenna will be responsible for catching mobile signals. Here you should take a 10-meter cable and connect it to the booster box.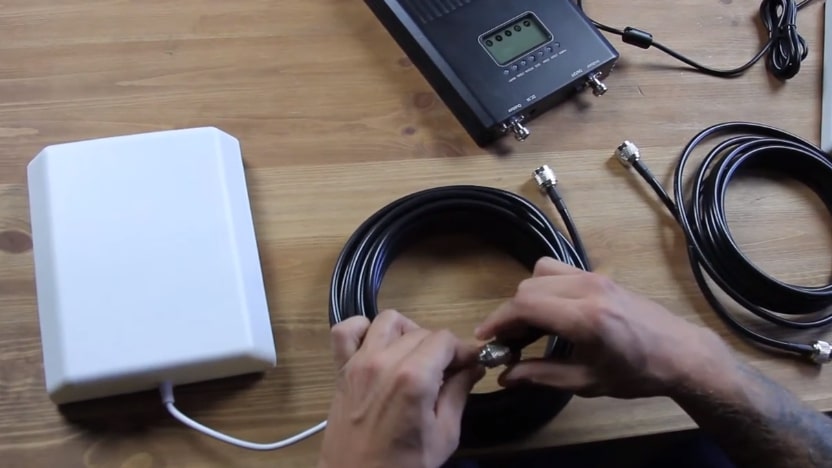 As for the second 5-meter cable, it is intended for connecting an indoor antenna to the booster. For doing that you should place one end of the cable in the antenna plug and the second end will go to the relevant plug of the repeater box. This antenna will spread the signal within the coverage area of the device.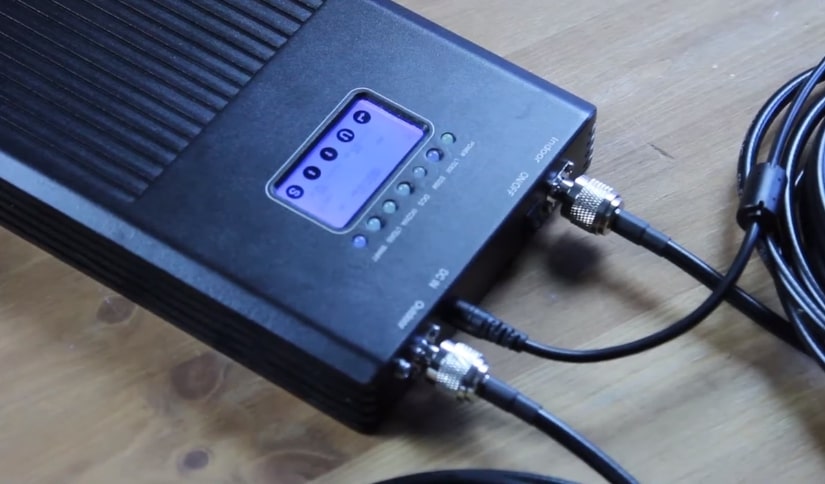 Actually, practically everything is ready. Now you just need to switch on the repeater after connecting a power supply to it.
Done! As for any wires or cables for a smartphone, they are not required. 
---
Benefits of NS-300-Smart
Compatibility with GSM, 3G and 4G networks
Special sleep mode and energy-efficiency
Automatic and manual gain control
Touch screen, possibility to check the state of the network
Support of multiple smartphone connections
---
Opinion of Nikrans NS-300-Smart booster users
Nikrans NS-300-Smart is a modern and highly-powerful device that has already proven its efficiency working in different conditions. Before selling a device, we always test it in a laboratory to make sure that there won't be any errors in its functioning. But we also provide our clients with a 3-year warranty to protect them from any unpleasant experiences.
The best way to understand whether this booster is worth buying is to get familiarized with the opinion of those people who are already enjoying its benefits.
Here's what one of the clients who installed this device in the office said: "So just in 5-7 seconds every employee could enjoy strengthened reception in the office. The quality of O2 connection became much better. There were no more constant drops and endless disconnections during business conversations. Now with O2 mobile signal phone booster I am sure that no one will miss any important call. We don't have to walk around the office in a useless effort to catch more or less stable signal. Even my business partners and clients have noticed the changes, because it goes without saying that due to the mobile signal booster the results of our work became more effective."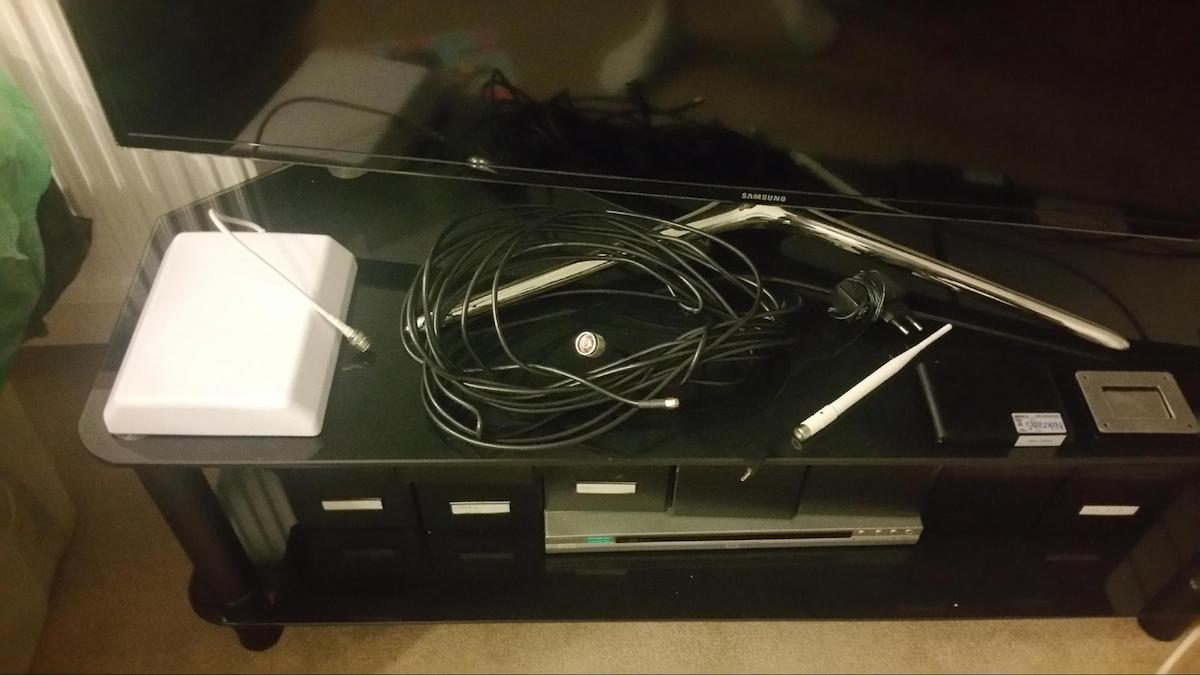 According to the opinion of our clients, the booster's rate is 4.9/5.
Giovanni from Italy is also among the satisfied clients. He wrote: "I bought this booster in December last year. I decided not to write about my impressions right away, in order to have an opportunity to test its work, to evaluate all the possibilities. To cut a long story short, I am convinced that the mobile network is many times better with the booster than without it. We have had no signal problems since we installed it."
Other users of this model say that the device has a very modern and stylish design. Moreover, the majority of them didn't have any issues related to its installation.
The Nikrans NS-300-Smart booster is a very efficient device that perfectly fulfills its tasks and can significantly improve even the weakest signal. If you want to learn more about this booster or any other models, do not hesitate to contact our team. We will be happy to improve your mobile connection.