Of course, it is clear that O2 poor signal may really start driving you crazy, especially if you have such a problem at home (or at work) where you spend a lot of time. And moreover, these issues may become absolutely unbearable if you are accustomed to an excellent quality of voice services and stable internet connection.
However, do not worry if you see that there is no O2 service at your place. This problem may be easily solved (sometimes, you may need no more than 5 minutes to improve the situation).
In any case, if there is no O2 signal, the first thing that you should try to do is to keep calm. The second one is to proceed with the instructions that we have prepared for you.
Step 1. Try to reload your mobile device.
Yes, this easiest option may really help you to stabilize your GSM or internet connection (including 3G, 4G or even 5G network). By the way, the same principle will be useful for your broadband WiFi connection. If the signal is still poor after you have reloaded your phone, let's proceed to the second step.
Step 2. Verify your coverage zone.
You need to find out whether only you in your region have a similar problem, or your operator has some issues with the coverage in your district right now. You do not need to make a tour around your neighbourhood, it will be just enough to use the O2 network status checker. Maybe your carrier already knows about some problems and will deal with them in the nearest future.
Step 3. Consider the option of buying an O2 signal booster.
If, according to the system data, everything should work well and if you have no O2 signal at home or in the office regularly, installing such device may definitely be the best way-out.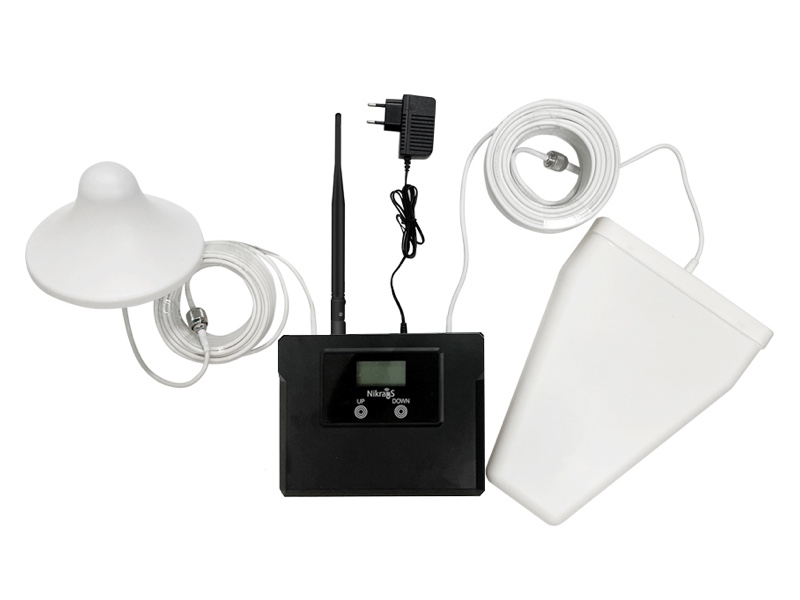 The only thing that you need to do is to order this device. Though there are different models of such boosters, they function in a very similar way.
There are two antennas that should be placed in different positions (indoors and outdoors) and that fulfil different tasks. An outdoor antenna should catch the signal and an indoor antenna should transmit it to your mobile devices. Moreover, there is also a repeater box that amplifies your signal before it will be sent to your smartphone.
With a reliable mobile phone signal booster, O2 connection will always be stable and strong enough. If you have already decided to buy such an extender, please, do not forget that they all are not just the same. First of all, they have different coverage (so, you need to make sure that its power will be enough to ensure a strong signal in all your rooms). And secondly, amplifiers are able to work with different types of mobile signals. So, if you have problems only with your internet contact, there is no need to buy an amplifier that is intended for all frequency bands available in your region.
Some models are rather universal though not multiband. For example, LCD-300GD, a dualband amplifier, supports only two frequencies but these are the mostly used by operators for GSM calls and texting, 3G network, and in the majority of areas for 4G.
---
The main thing that we want you to bear in mind is that it is absolutely easy to solve any mobile signal problems, especially if you have an appropriate amplifier to do it. Just choose a relevant variant, install it and enjoy your amazing communication without interruptions.